I've caught up with yesterday's devchat and to me it seems that messages are not something fully understood or making sense to all. This I also apologise if has been my fault. As always I have been and am around on Skype or IRC if you need to chat about things. I'm creating this post to hopefully set that straight.
Lets start with what everyone should know and that's the main wireframe here (I've removed the member panel to keep us focused on what we're doing as that has gone now).
The points I think it's good to work on are these:
Lets not redo or create a new wireframe layout (note I say new). Now is not the time and we already have one. This was decided on a while ago and important we don't deviate at least. I'm keen we don't go back to the drawing board, whilst it's amazing that people are thinking about layouts, now is not the time to start afresh when we have a design.
The above said, if the design is unworkable or causing us issues, we should review including it. We are rather late in the game as it is with this because of delays.
If we do drop it, I am not and haven't ever suggested we just leave default. My suggestion has always been we do a minimal refresh just not the layout. I would not be suggesting we bring any default CSS over – that's not what has happened in any area.
Hopefully this has cleared up things. I am keen to move things forward, with that in mind I suggest the following:
Please ask here any questions and we can get them answered. If not here, lets get them answered in the meeting.
I'm a little bit concerned we're not talking / interacting as effectively as possible. The dev chat was the first I heard about needing more wireframes. I'm keen we all keep communicating but with solutions. We have talked around things a lot now is the time for action.
If we do not have a beta by Wednesday's dev chat on 5th March.
I will create a minimal patch that if we do not have something by Wednesday it goes up. This will make sure messages happens but not be all singing and dancing and a simpler layout.
Request here any wireframes and we can make sure they get done. Anything unclear can have a wireframe made up. To this point I have made a few more here:
Message creation: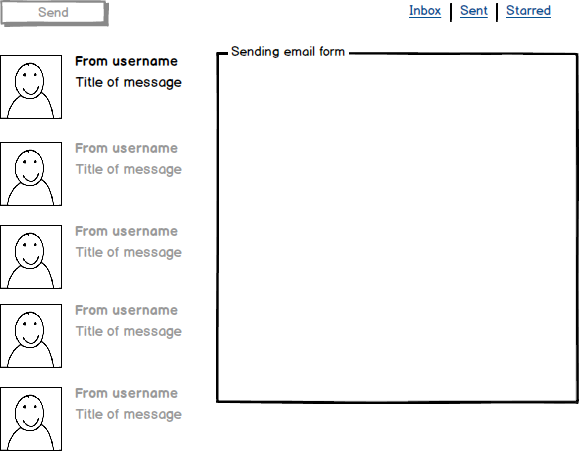 Replying to a message: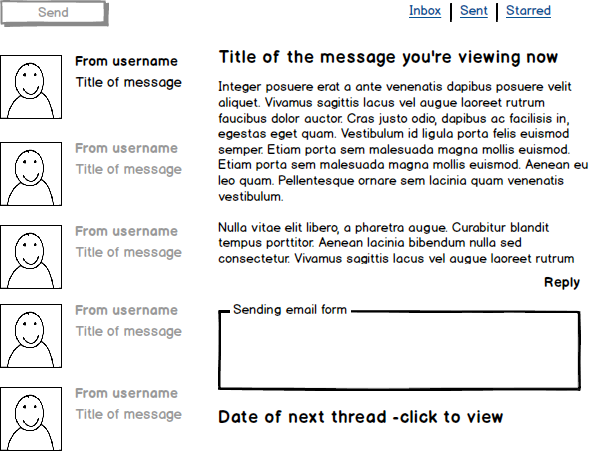 I'm excited we can get something happening but also cautious we do not overcommit and not get this released.